YOUR MONTHLY ACCESS TO NEWS, OPPORTUNITIES, AND EVENTS AT THE NATIONAL LAW ENFORCEMENT MEMORIAL AND MUSEUM
March 2023
National Police Week 2023
The National Law Enforcement Officers Memorial Fund (NLEOMF) has released the schedule for National Police Week 2023. The week dedicated to honoring law enforcement will be recognized from Tuesday, May 9 through Saturday, May 20.
The schedule includes the 35th Annual Candlelight Vigil, Stand Watch for the Fallen, extended schedule for the National Law Enforcement Museum and more!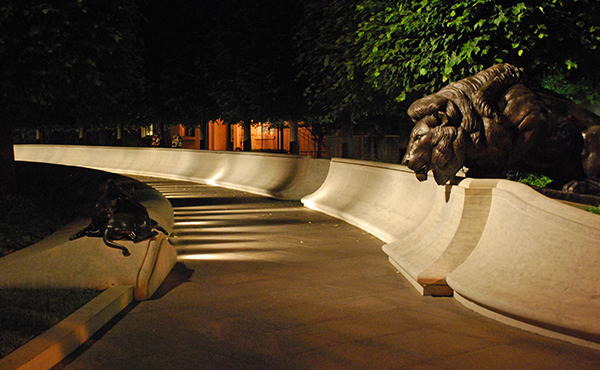 Your Support is Critical
It's our promise to make sure that law enforcement officers killed in the line of duty and their families will never be forgotten. We rely on generous supporters like you to maintain these hallowed grounds, and to continue to honor and support these heroes and their families, and we hope you'll help us honor fallen heroes by donating to NLEOMF today.
February Line-of-Duty Fatalities Report
In February 2023, 12 Fallen Heroes were designated as line-of-duty deaths. Their names will be added to the National Law Enforcement Officers Memorial in Spring of 2024 where they will be honored forever. May their selflessness, bravery, and sacrifice never be forgotten.
January 2023 Officers of the Month
The National Law Enforcement Officers Memorial Fund recently announced Officers Paul Lee and Antonio Martinez of the New York (NY) Police Department as the Officers of the Month for January 2023. They demonstrated immense bravery and heroism after Officer Lee was shot while attempting to stop two suspicious persons.
January Officers of the Month sponsored by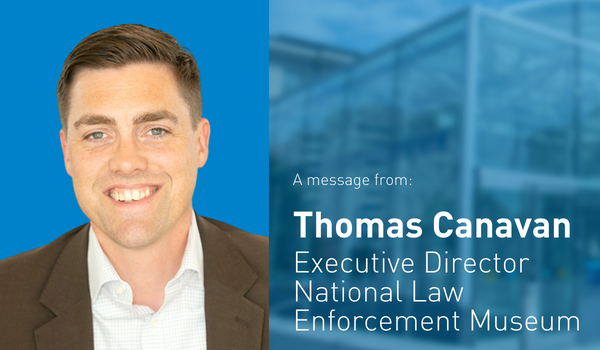 Spring is Around the Corner
It is that time of year again when the National Law Enforcement Museum welcomes thousands of students from around the world to experience our one-of-a-kind museum in the heart of Washington D.C. As one of the newest museums in our nation's capital, we offer an exciting experience to learn about the rich stories of law enforcement officers and how the profession has evolved throughout its history. We achieve this by providing a combination of learning tools from a traditional museum setting where artifacts bring stories to life and through immersive and engaging interactive exhibitions and educational workshops. This combination of learning methodologies has appealed to educators and students who thrive in a hands-on learning environment and who seek a deeper understanding of public safety and the officers who have sworn to protect us.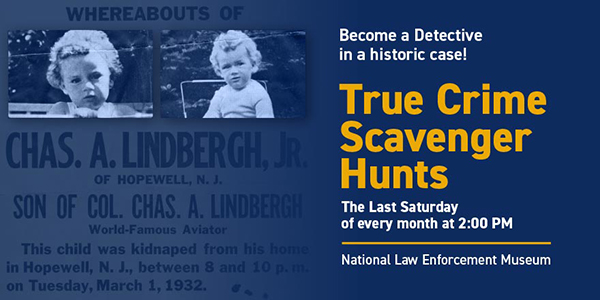 Scavenger Hunt at the Museum
Visitors at the National Law Enforcement Museum can act as a detective with the new True Crime Scavenger Hunts! Using interactive exhibits, visitors solve a series of clues to uncover the verdict and legacy of a key case in American law enforcement history.
The hour-long event is an immersive experience on the last Saturday of each month. Limited tickets are available — save your spot!
Law Enforcement Appreciation Sporting Events
Join the National Law Enforcement Memorial Fund at sporting events across the country! Celebrate the important work of community heroes with your local team during their annual First Responders Nights.
We've teamed up with the Wizards, Penguins, Timberwolves, and more to host Law Enforcement Appreciation Nights in your city.
Use this link for exclusively priced tickets. A portion of each purchase will be donated to the National Law Enforcement Officers Memorial Fund.
ReLEntless Defender — Clothes with a Purpose
Wear something that shows your pride in our law enforcement — the men and women who dedicate themselves to our safety. Our exclusive ReLEntless Defender hoodies are made by a law enforcement-owned business in the United States, dedicated to supporting our nation's heroes.