YOUR MONTHLY ACCESS TO NEWS, OPPORTUNITIES, AND EVENTS AT THE NATIONAL LAW ENFORCEMENT MEMORIAL AND MUSEUM
June 2023
Pride Behind the Badge: The History of LGBTQIA+ in Law Enforcement
An Exhibit Experience and Special Broadcast Program
The National Law Enforcement Museum is launching its new digital exhibit and public program, titled "Pride Behind the Badge: The History of LGBTQIA+ in Law Enforcement," in honor of Pride Month. The exhibit showcases the contributions of LGBTQIA+ officers in law enforcement, aiming to inspire the next generation to prioritize community safety. The program, airing on June 28 at 2 PM ET, delves into the exhibit's themes and highlights the presence of discrimination within the profession. By offering this exhibit and program, our goal is to foster a cohesive voice in law enforcement and promote greater workforce development.
Both the exhibit and program feature individuals who share their experiences as law enforcement professionals, and how they found support within the profession. Through this initiative, viewers will develop a deeper appreciation for their LGBTQIA+ colleagues while gaining awareness of inclusive, effective, and productive practices implemented by various departments.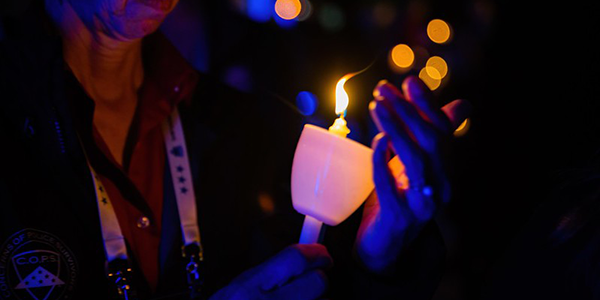 Looking Back at National Police Week 2023
Last month, a staggering 40,000 members of the law enforcement community gathered in Washington, DC in honor of National Police Week 2023. This sacred assembly served as a tribute to our nation's heroes—those who valiantly serve in the line of duty, those who have retired, and those who have made the ultimate sacrifice.
As we reflect on those we honor, the essence of their service permeates the Memorial. We are grateful to each member of the community who helped to make Police Week possible. View the unforgettable memories in the official Police Week 2023 gallery.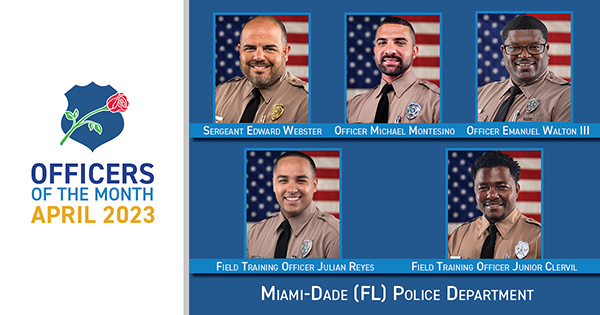 April 2023 Officers of the Month Announced
Sergeant Edward Webster, and Officers Junior Clervil, Emanuel Walton III, Julian Reyes, and Michael Montesino of the Miami-Dade (FL) Police Department have been selected as Officers of the Month for April 2023. These officers were selected for the heroics exhibited as they saved the life of a small child trapped in a submerged vehicle.
The April Officer of the Month is sponsored by the Police Unity Tour

NHTSA 2nd Quarter 2023 Traffic Safety Webinar
During this quarterly installment of the NHTSA (National Highway Traffic Safety Administration) webinars, Captain Peter Cimbal from the Chesterfield County (VA) Police Department will present on his agency's officer traffic safety program. He will describe the steps his department has taken to reduce vehicle crashes, struck-by crashes and to keep his officers safe on the roadways. Then, Nick Breul from the National Law Enforcement Officers Memorial Fund will present the most current crash data for 2023 and compare that with 2022 and 2021.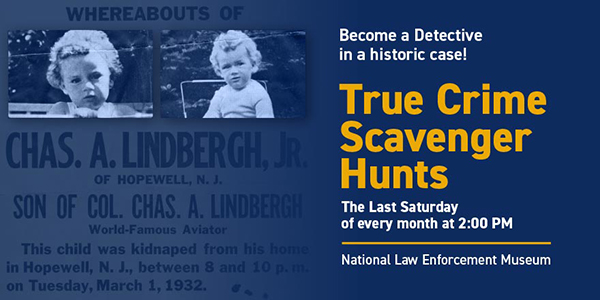 True Crime Scavenger Hunt at the National Law Enforcement Museum
Unleash your inner detective at the National Law Enforcement Museum! Dive into thrilling True Crime Scavenger Hunts and crack the code on a pivotal case in U.S. law enforcement. Explore interactive exhibits, solve clues, and unveil the verdict in just an hour. Get your $10 tickets now until October 2023!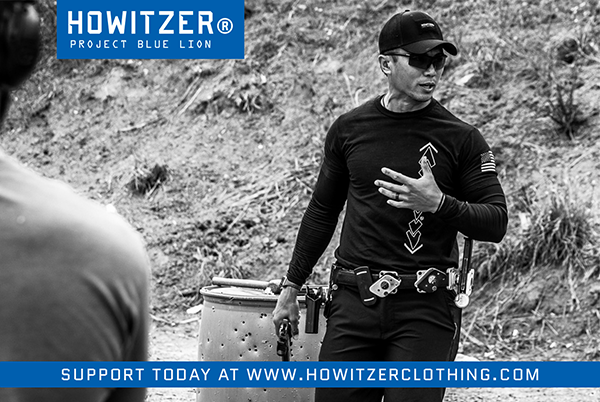 Howitzer Clothing is Giving Back!
As part of their mission, Howitzer, a National Law Enforcement Officers Memorial Fund Corporate Partner, donates a portion of their proceeds to support law enforcement through NLEOMF, and also fund free LEO firearms training. They have given over $2,089,308 to benefit our brave American heroes. As a thank you for your service, enjoy 25% off your online order with GOVX verification.

Law Enforcement Appreciation Sporting Events
Join the National Law Enforcement Officers Memorial Fund at sporting events across the country! Celebrate the important work of community heroes with your local team during their annual First Responders Nights.
We've teamed up with D.C. United, Kansas City Royals, Tampa Bay Rays, Seattle Mariners, and more to host Law Enforcement Appreciation Nights in your city. A portion of each exclusively priced ticket will be donated to the National Law Enforcement Officers Memorial Fund.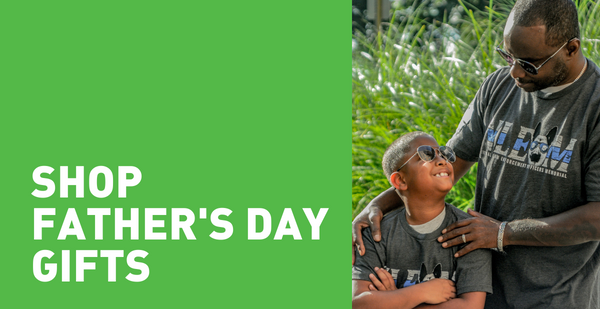 Thoughtful Gifts for Father's Day
Memorial Hip Flask

Show your support with this handsomely-appointed stainless steel hip flask. The Memorial logo is printed in full color on the black vinyl leatherette wrap and smartly stitched with Law Enforcement blue threading. Hinged, leak-proof screw top. Holds 7oz.
Guardian Bells

Traditionally hung low on a motorcycle, these bells come with a keychain ring so they can be used for keys, bikes, backpacks, luggage, or wherever you'd like a little extra fortune (and twice as much luck to someone else when given as a gift).
Round Shot Glass

Contemporary shot glass with blue glass in the base and the National Law Enforcement Officers Memorial logo printed in coordinating Memorial blue, for the collector who wants something a little different. Nice enough to display, even better to use.